Four Great Piano Players
of Jazz Music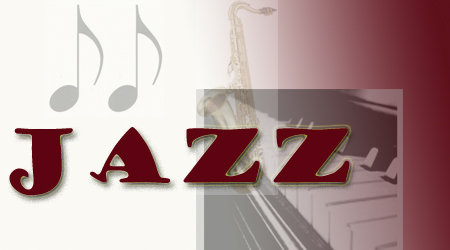 On this page I will be highlighting four great piano players who have contributed significantly to Jazz Music. They are Duke Ellington, Willie "The Lion" Smith, John Lewis and Billy Taylor. There are many other jazz pianists that I could have made mentioned of in this article, but these four pianists are on the top of my list of inspirational people especially in Jazz music.
Duke Ellington
Duke Ellington whose real name was Edward Kennedy Ellington was one of North Americas' finest composers and pianists of Jazz and blues music during the 20th century. He was born on April 29, 1899 in Washington D.C. and died on May 24, 1974.
Ellington who loved to perform jazz and blues music received several medals and awards for his outstanding contribution to the development of popular music in the USA. His style of playing was very unique and was supported by his "Big Band" which included mostly brass instruments.
Willie "The Lion" Smith
Willie "The Lion" Smith whose real name is William Smith, was an American Jazz pianist who has made great contributions to the development of music, especially Jazz, is also one of my favourites. He is among the number of great piano players who started to play music from an early age. He was also a good singer and would accompany himself during his performances.
Smith was born on November 23, 1893 and died on April 18, 1973.
John Lewis
John Aaron Lewis was one of North America's finest Jazz piano players. His style of playing is sometimes described as classical-Jazz music, indicating a fusion of both musical styles. This may be so since he was involved in playing classical music during his youth before he became a jazz pianist.
John Lewis was born on May 3, 1920 in La Grange, Illinois and died on March 29, 2001 in New York City. John's involvement in music started from as early as seven years old and he continued to play until he became a great jazz pianist. Duke Ellington was one of the persons who greatly inspired Lewis.
Billy Taylor
I could not leave Billy Taylor off this list as he too has made a great contribution to jazz music. Billy Taylor is one of the best jazz pianists I have ever heard. He was also a great composer and teacher.
Billy Taylor whose real name was William Taylor was born on July 24, 1921 in Greenville, North Carolina and died on December 28, 2010 in Manhattan, New York. Taylor composed several Jazz pieces throughout his music career and has recorded several piano solos. Taylor also started his musical career at an early age and knew how to play other instruments apart from the piano.
Billy Taylor received a number of awards and medals for his participation in music especially in the United States. He also received several honorary doctorial degrees through out his musical career.
These pianists were great players and have dedicated their lives to jazz and blues.  For individuals who are aspiring to become a jazz pianist, I would suggest that you collect the music of these great men and apply their play techniques to your own style of playing.
Click here to leave great piano players page and return to home page.
Subscribe to receive free piano lessons
E-zines and other updates!