Kenny Rogers Piano
Tutorial - Through the Years

Hi! Thank you for visiting. On this page you will find a Kenny Rogers piano tutorial for the song "Through the Years". I know that you will enjoy practicing this piece on your piano or keyboard. This tutorial is done in the key of G major.
Here are the chords that you will play throughout the song. Make sure you learn to play these chords properly on your keyboard before you attempt to play the song.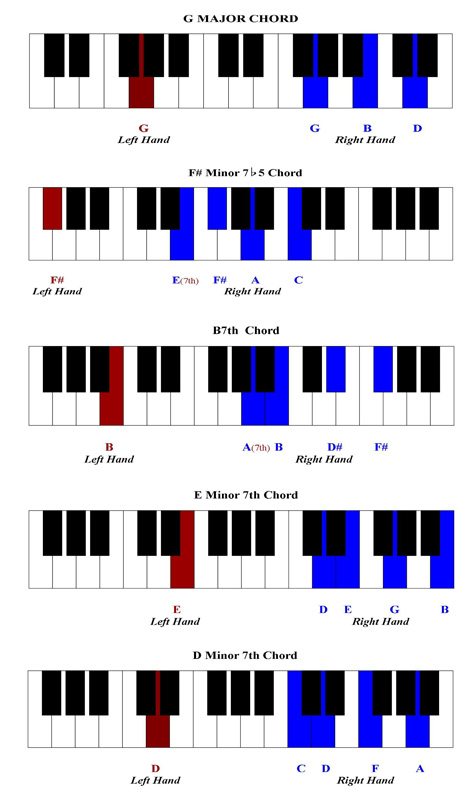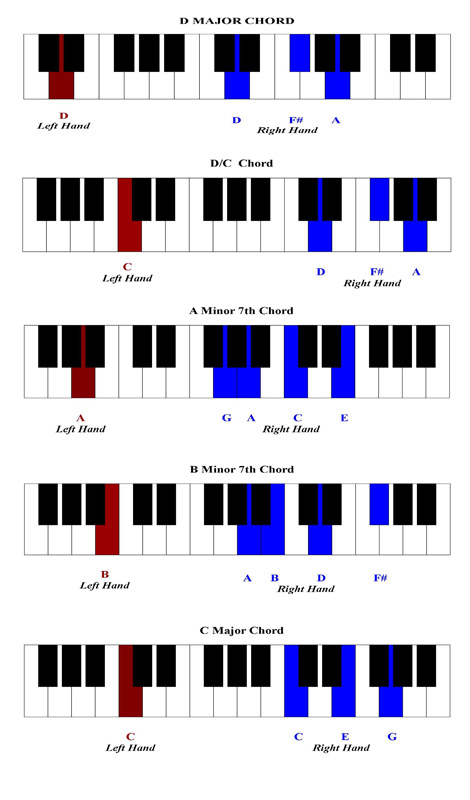 Below are different lessons on piano chords that are on this website. Click on any topic of your choice!
Piano Chords – Applying Chord Theory Concepts to Your Playing
Major Chord Theory - Playing Major Chords on the Piano
Constructing and Playing Minor Chords on Your Piano
Augmented Chord Theory for Beginners
7th Chords – Learn to Form and Play them on Your Piano
Playing Slash Chords on the Piano
Kenny Rogers Piano Tutorial - Through The Years

Lyrics for Through The Years
Verse 1
I can't remember when you weren't there
When I didn't care for anyone but you
I swear we've been through everything there is
Can't imagine anything we've missed
Can't imagine anything the two of us can't do


Chorus 1
Through the years
You've never let me down
You turned my life around
The sweetest days I've found
I've found with you
Through the years
I've never been afraid
I've loved the life we've made
And I'm so glad I've stayed
Right here with you
Through the years


Verse 2
I can't remember what I used to do
Who I trusted, whom I listened to before
I swear you've taught me everything I know
Can't imagine needing someone so
But through the years it seems to me
I need you more and more


Chorus 2
Through the years
Through all the good and bad
I knew how much we had
I've always been so glad
To be with you
Through the years
It's better everyday
You've kissed my tears away
As long as it's okay
I'll stay with you
Through the years


Chorus 3
Through the years
When everything went wrong
Together we were strong
I know that I belonged
Right here with you
Through the years
I never had a doubt
We'd always work things out
I've learned what love's about
By loving you
Through the years


(Go back to Chorus 1)
Leave Kenny Rogers Piano Tutorial Page and return to home page!
Subscribe to receive free piano lessons
E-zines and other updates!