Yamaha Digital Piano - Is it the
Right Electric Keyboard for You?

Do you have a Yamaha Digital Piano? ...or... Would you like to own one?
Yamaha digital pianos are some of the finest electrical keyboards that can be found on the market. And, the prices of these digital pianos are very affordable. As a matter of fact you can get a digital piano built by Yamaha for about $400.00 (USD).
What is a digital Piano?
A digital piano is an electronic keyboard instrument designed to give the same sound and feel of a traditional acoustic piano. These types of pianos sometimes take the physical shape of an acoustic piano and carry the same number of weighted keys. Some digital pianos though, are designed physically like an electronic keyboard.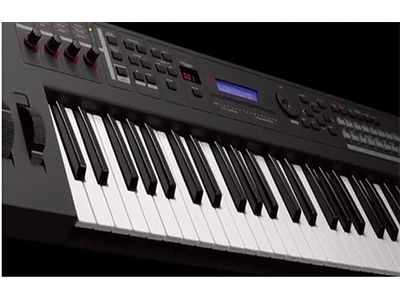 Yamaha designs two main types of digital pianos. Those that are designed to be at a set location for a long period of time and the ones that are portable.
One good reason for having a digital piano in your home instead of an acoustic piano is that it takes up less space. Another reason is, you don't have to pay for tuning and servicing for a very long time. Acoustic pianos on the other hand, need regular tuning and servicing.
By the way, if you have the space and you are willing to pay for regular tuning and maintenance then you can go ahead and purchase an acoustic piano. But if you want to make use of other sounds apart from the piano sound, then a digital piano is what you need.
Yamaha Digital Piano - Brands
Yamaha has several brands of digital pianos and I can assure you that they all sound great. Here is a list of some of the digital pianos that are manufactured by Yamaha.
MODUS
CLAVINOVA
ARIUS
PORTABLE GRAND
P – SERIES
Each brand listed above has its own series and each series is based on physical appearance, size and functionality.
The Yamaha modus, Clavinova and Arius are designed to be at a stable location. These digital pianos are ideal for home, school and music studio purposes.
The Yamaha Portable Grand and P- Series digital pianos are ideal for any performance purposes because they are easier to move from one location to another then the others mentioned earlier.
Click here for more details on Yamaha digital piano.
Other related Articles
Keyboard Instruments - From Acoustic to Electronic
The Electronic Keyboard - A Great Instrument to Own
Click here to return to home page!

Subscribe to receive free piano lessons
E-zines and other updates!